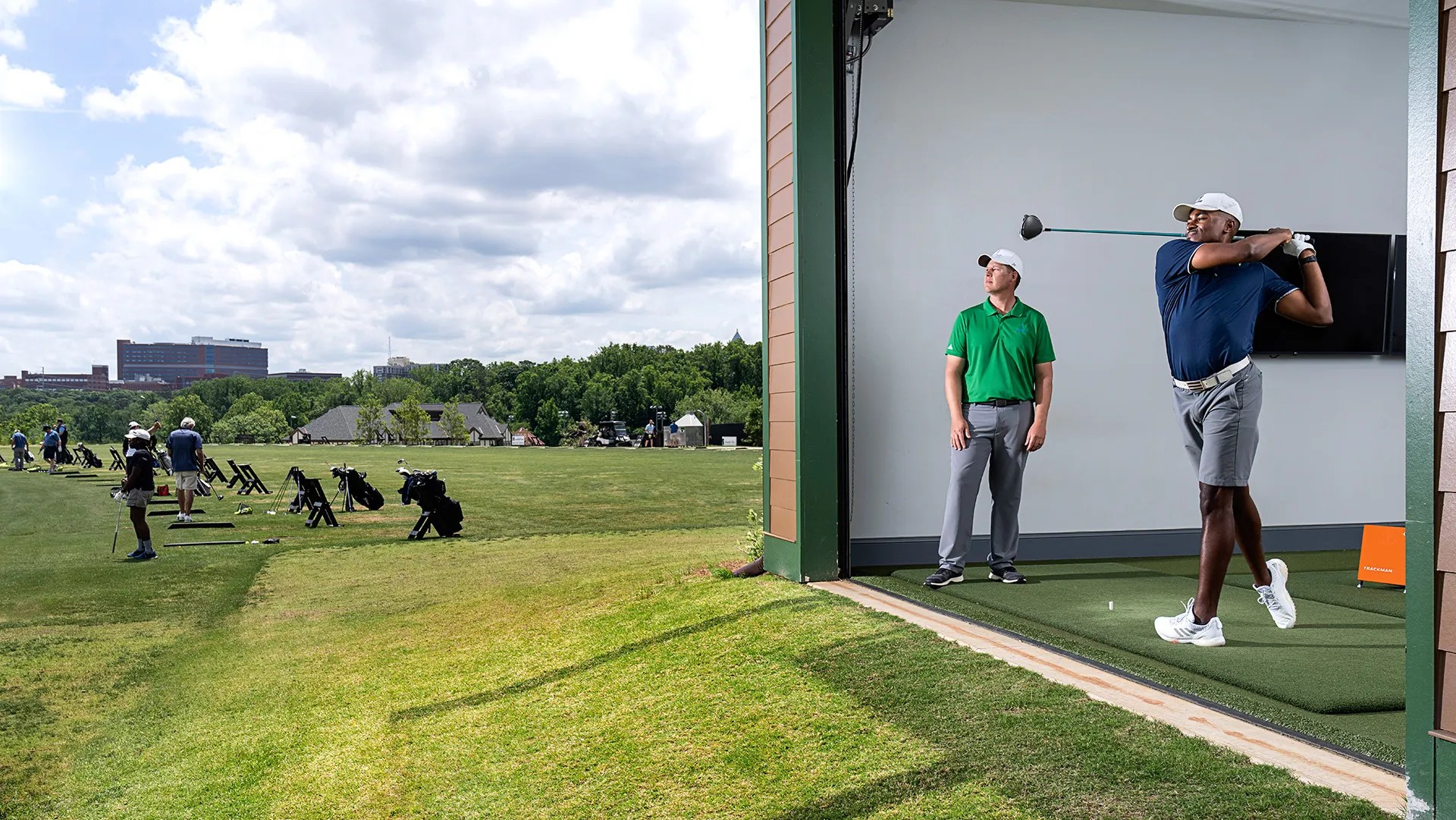 Grand Slam Golf Academy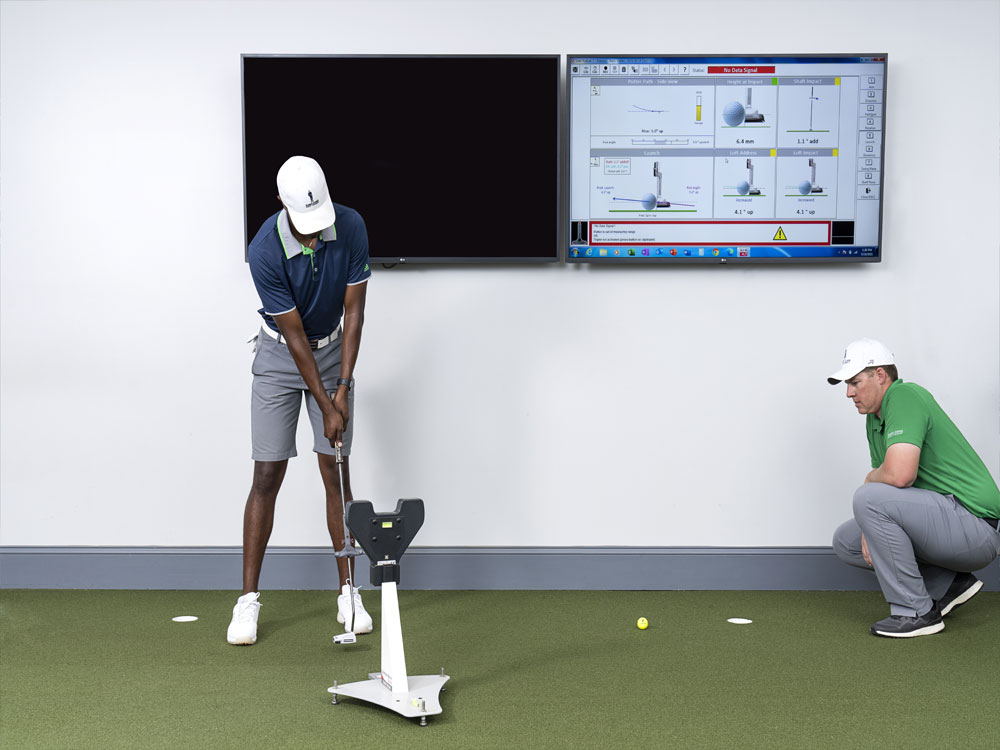 The Bandy Instructional Center
The B.J. and Jack Bandy Instructional Center is home to the Grand Slam Golf Academy and is equipped with state-of-the-art cameras, TrackMan, and software technology, displaying all kinds of data on the bay monitors to help you sharpen your golf skills. Our PGA/LPGA instructors provide students with instant feedback to improve their ball speed, increase their carry distance, and more!
TrackMan 4 Launch Monitor
FlightScope X2 Elite Launch Monitor
K-Motion Golf 3D and Biomechanics Feedback
Smart2Move Golf Force Plates
Blast Motion Golf
SuperSpeed Golf
FocusBand Headset
SAM Putt Lab
In Memoriam
Mr. Jack Bandy was a lifelong resident of Dalton, Georgia, and was a tremendous golfer and philanthropist. Mr. Bandy had an outstanding amateur career as a golfer. But he was also one of the leaders in the development of the carpet industry in Dalton. Mr. Bandy was impressed by the vision for the Bobby Jones Golf Course renovation and named the B.J. and Jack Bandy Golf Instructional Center to honor his father, who taught him to play golf but passed away when Jack was only 22 years old. On December 2019, Mr. Bandy spoke eloquently at the dedication of the Center and hit the ceremonial tee shot. To say he hit it is an understatement. Using a borrowed driver, he smoked it on a straight-line with a perfect launch angle. Jack Bandy was an incredible gentleman who helped his community in so many ways. We are honored to have his name on our Instructional Center. Mr. Bandy passed away on March 29, 2020. He was 93 years old.